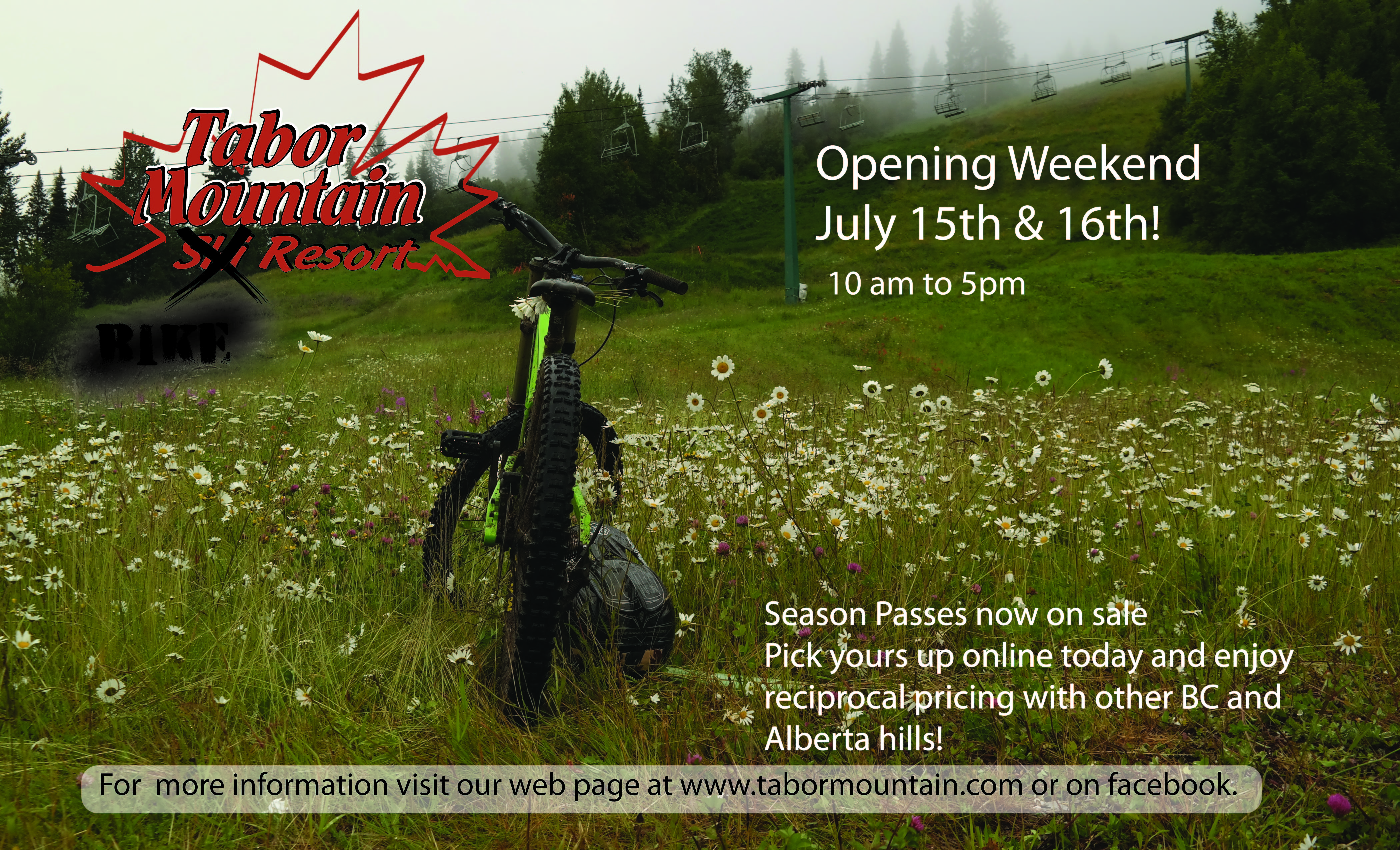 WARNING
NO SMOKING OR OPEN FLAME ALLOWED ON THE HILL!
All smoking must be contained to the gravel on the parking lot.
Any violators will have their lift pass removed.
LAST DAY FOR THE MOUNTAIN BIKE SEASON!

Tabor Mountain Bike Park will be open today Sunday September 17th! This will be our last summertime operational day, we would like the thank everyone who made their way out over the summer and encourage everyone to come out and enjoy our last day of the season !
Remember all your gear! Helmets are MANDATORY!
And please leave your pets at home. Pets are not allowed to be at the hill and will be asked to be removed.
Season passes for the summer season can be found here along with reciprocal deals.
Visit our Where to Begin page to familiarize yourself with what is needed and what is a good idea for riding at Tabor.
We have trails from Beginner to Expert and are happy to see everyone out riding.
Remember to
Free-Ride – Start small and work your way up to faster speeds and larger features.